The Partners
Robert and Roland collectively have 50-plus years of senior-level experience in brand building, advertising, and creative marketing in the luxury field. One strategy behind their success: they insist on taking time to listen closely to a client's story—knowing that the fine details are critical to understanding the nuances of your message.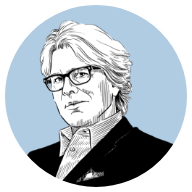 Robert Ross
A collector of art, automobiles, and music • Fascinated by owls • Doesn't own a TV
Trained in the fine arts, with experience spanning three-plus decades in advertising and publishing, Robert has a deep understanding of luxury from the perspective of clients and consumers alike. Well-traveled, creatively inspired, and technologically informed, his participation in your project assures that RossMadrid goes beyond the obvious to give deeper meaning to your brand.
Roland Madrid
Weekend Warrior • Journalist • Artist
Roland is a rapid-fire idea machine who has devoted 20 years to creative communications, having put the face on print icons such as The Hollywood Reporter and Robb Report. He brings powerful creative direction and pinpoint marketing strategy to every project. His keen grasp of new media—its opportunities, challenges, and evolution—keeps clients on the leading edge.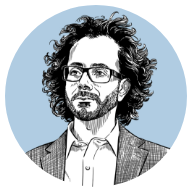 Campaigns
Go beyond traditional ads for bold creative that sweeps through the noise—assuring your message stands apart.
Digital
Leverage web, email and social media for an online presence with powerful continuity that stays true to your company's vision.
Transcreation & Localization
Adapt promotional and technical written content tailored specifically for the North American market.
Branding Revitalization
Strategically plan and execute corporate and product identity programs. Together we arrive at a master plan that supports your business goals.
Photography & Video Production
We create turn-key visual assets, and can manage all areas of the process, from location sourcing and casting to post-production and editing.
Custom Publishing
We engage readers beyond a headline or an image. Our services include creation, production, manufacturing, and distribution for magazines, books, and special projects.
Events & Trade Shows
Design and execute environments for consumer experiences and industry programs. We coordinate with vendors to build a space that stops traffic and starts conversations.

RossMadrid Group, Inc.
6732 Eton Avenue
Los Angeles, California 91303